Mesco Ltd offers a complete range of high quality, abrasion resistant pipes and bends for all your concrete pumping jobs. 
Pipes and Elbows are available as Single wall and Twin wall they are made from induction hardened steel giving a long working life.
Twin wall systems
Twin wall systems have an inner resistant pipe lining with an outer steel shell, and a big mouth wear ring to protect the inlet from excessive wear
Maximum working pressure of 85 bar and available with up to 63HRC to 67 HRC 
The special hardening process and high-quality welding process ensure that pipes achieve a service life, which is many times longer than that of commonly available ST52 pipes with the same wall thickness.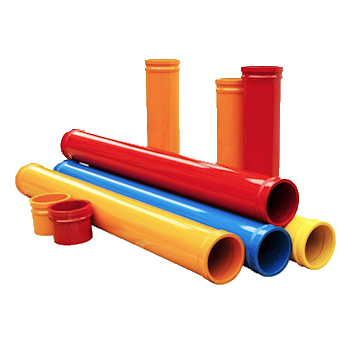 Elbows
Since elbows are subjected to heavier wear than straight pipes, conveying elbows are supplied with a bigger wall thickness in a two-layer design.
Depending on the quality the elbows are built with a harden Steel liner or chrome carbide liner.
Or the internal elbow is made of a particularly wear-resistant cast alloy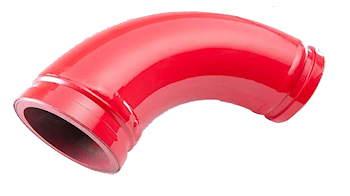 Bends, Backend Kits, Reducers, Couplings
Using the right concrete pump pipes and elbows is essential for the optimum operation.