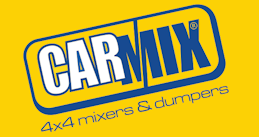 Carmix is the No. 1 in the 4x4 Self-Loading Concrete Mixer and 4x4 Dumpers.
CARMIX background comes in fact from CARMAN the Company that in the early Sixties started assembling parts and components supplied from old military and agricultural vehicles. The result was something far from the actual 4x4 mixers but already good enough to satisfy a precise need: assuring fresh concrete within the site.

Many years and millions cubic meters of concrete later, CARMIX customers are enjoying a completely self-independent off-road mobile batching plant.

This easy-to-operate and cost-effective equipment represents world-wide the Ideal Solution to produce and distribute the concrete in the most difficult job-sites as well as in the most congestioned downtown or in a remote island lost in the middle of the Pacific. They can proudly say that everywhere CARMIX is synonymous of 4x4 Self-Loading Concrete Mixers and that is because their guarantee is, continual innovation along with maximum quality and unmatchable reliability. Furthermore Metalgalante is continuously revolutionizing the "mixer-concept": drum slewing 300°, the front cab, the hydraulically closed shovel, the Joymix, the eletronic weighing system and other smart innovations were all born at the Home of CARMIX.


---
Carmix One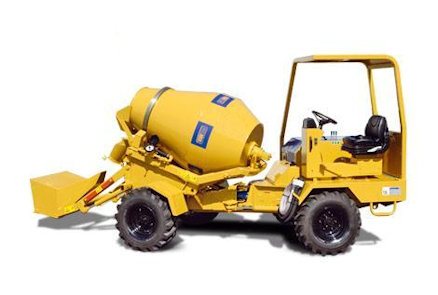 Concrete output 1 m3
39HP Turbo Diesel Perkins engine
Hydrostatic transmission 4 wheel driving
ROPS / FOPS Canopy
---
Carmix 2.5 TT
Concrete output 2.5 m3
84HP Turbo Diesel Perkins engine
Hydrostatic Bosch-roth transmission 4 wheel driving
ROPS / FOPS Canopy with double sided doors
300 deg hydraulic mixer for delivery from 4 sides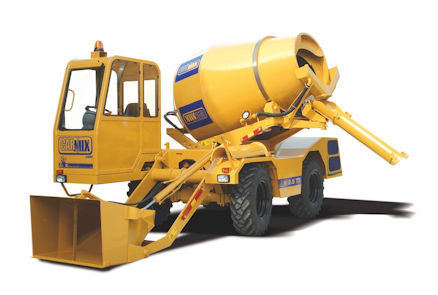 ---
Carmix 3500 TC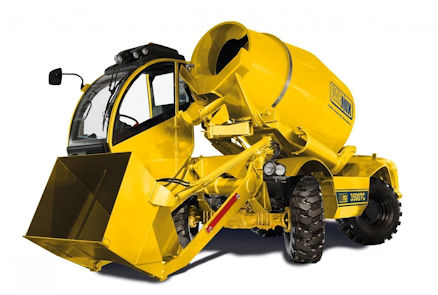 Concrete Output 3.5 m3
 111HP Turbo Diesel Perkins engine
 Hydrostatic Bosch-roth transmission 4x4x4
 ROPS / FOPS Canopy with double sided doors
 300 deg delivery
 Electronic weighing system
---
Carmix 45FX
 Concrete Output 4.5 m3
 111 HP Turbo Diesel Perkins engine
 Hydrostatic Bosch-roth transmission 4x4x4
 ROPS / FOPS Canopy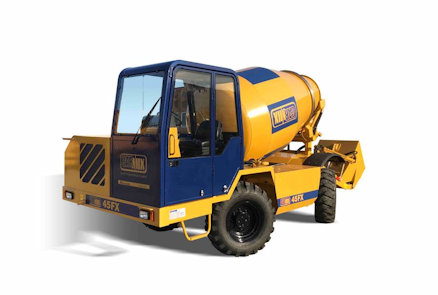 ---
Carmix 5.5XL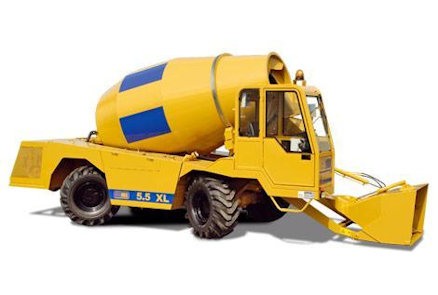 Concrete Output 5.5 m3
161 HP Cummins Turbo Diesel engine
Hydrostatic Bosch-roth transmission 4x4x4
ROPS / FOPS Canopy with double sided doors
Electronic weighing system
---
Carmix Dumper D6
Payload 10,000kg
111HP Turbo Diesel Perkins engine
Fully hydrostatic Bosch-roth with electronic inverter
ROPS / FOPS Cab closed on three sides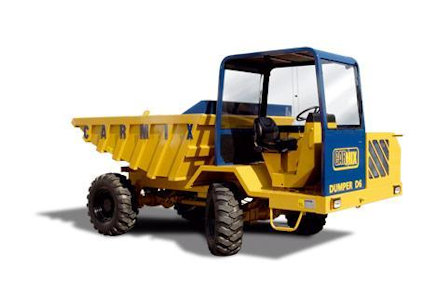 ---
Carmix Carsilos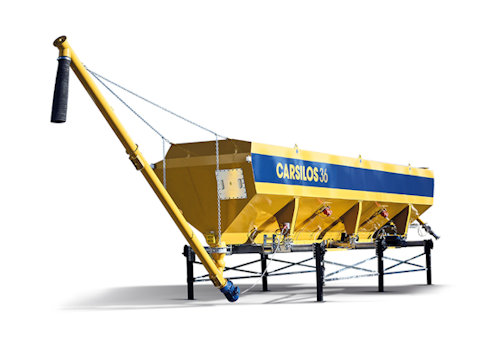 16 / 26 / 36 m3
Electronic weighing system with load cells complete with digital instruments and automatic measuring management
Support frame complete with 4/6 Telescopic Stabilizer legs for loading and unloading operations from the truck. No need of other lifting equipment.
Static filter for dust recovery with hopper